[Site Map] [Event Calendar]
[Raffle Bike Tickets] *5/22/17*- [Classifieds]
---
Our May Club Meeting is Sunday, May 28th at Richard's Little House.

Members and guests are encouraged to arrive around noon to socialize and look over the assortment of bikes. There will be refreshments and food served after the 2pm general discussion. Plenty of additional parking is available around the corner for 4-wheel cages. Click here for the address and a map. Username and password required.

Nicky Hayden passes away - Ride on Kentucky Kid!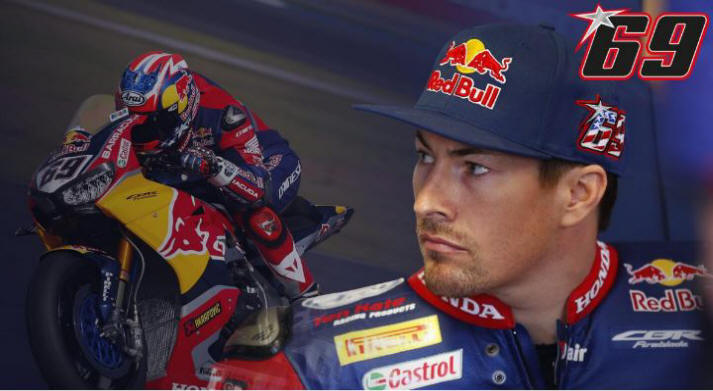 MotoGP™ Legend passes away following cycling accident in Italy

It is with deep sadness that we report the passing of MotoGP™ Legend Nicky Hayden, after the American was involved in a collision with a car when cycling on the Riviera di Rimini last Wednesday. Hayden had been rushed to a local hospital before being transferred to the Bufalini Hospital in Cesena.

He later succumbed to injuries sustained and passed away on Monday evening. He was 35 years old.

We wish to pass on our deepest condolences to Hayden's family, friends, team and fans at this difficult time.

Statement from Tommy Hayden, on behalf of the Hayden family:

"On behalf of the whole Hayden family and Nicky's fiancée Jackie I would like to thank everyone for their messages of support – it has been a great comfort to us all knowing that Nicky has touched so many people's lives in such a positive way.

"Although this is obviously a sad time, we would like everyone to remember Nicky at his happiest – riding a motorcycle. He dreamed as a kid of being a pro rider and not only achieved that but also managed to reach the pinnacle of his chosen sport in becoming World Champion. We are all so proud of that.

"Apart from these 'public' memories, we will also have many great and happy memories of Nicky at home in Kentucky, in the heart of the family. We will all miss him terribly.

"It is also important for us to thank all the hospital staff for their incredible support – they have been very kind. With the further support of the authorities in the coming days we hope to have Nicky home soon."

Membership renewals are due on August 1st of each year.

Sponsor one new member for FREE by clicking here

Membership dues and renewals starting August 1st, 2017 will be $30, a $5 increase from last year.

New Members ONLY who join NOW will not have to renew until August 2018! That's a $5 Savings.

The easiest and fastest way to join or renew is online by clicking here. You only need a Credit Card or a PayPal account. You may also join by mailing in the application form which can be found by clicking here.

Revised: May 23, 2017.
[

Contact us]

The Web Counter Indicates
hits.