[Site Map] [Event Calendar]
[Membership List] [Classifieds]
---
Give Someone a Free Membership!

According to club By-laws if you are a current member you can give someone free membership between now and August 1, 2018.

Send an email to newmember@ntnoa.org with the name, address, phone number, and email address of the person you want to be a member. The new member will need to pay dues in August to continue in good standing.

Minimum information required is name and email address.

The new member will receive a welcome package and the club's generic username and password for access to the secure area of our website. The new member they will need to pay dues in August to continue their active membership.

Our January 2018 Club Meeting will be Sunday, January 28th at Pappas Bar-B-Q.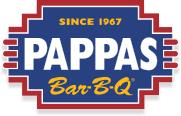 2231 W Northwest Hwy, Dallas

Our January meeting at Pappas Bar-B-Q has become a January tradition dating back to 2003.

Members and guests are encouraged to arrive around noon to socialize, meet new members and guests and look over the different assortment of antique and modern bikes. The meeting and discussion starts at 2pm.


at the Kay Bailey Hutchison Convention Center
February 2nd thru 4th, 2018
Many thanks to Randy Bauer for once again volunteering to manage our display for the Int'l Motorcycle Show at the Dallas Convention Center from Friday, February 2nd to the 4th.

If you are interested in displaying your motorcycle or volunteering to man our booth at one of the times listed below in yellow send an email to ims@ntnoa.org
| | | | |
| --- | --- | --- | --- |
| .: Friday, February 2nd | 3:00pm - 5:00pm | 5:00pm - 7:00pm | |
| | Gary Brooks | Dave Bradford | |
| | Bob Speer | Bob Speer | |
| | Will Mazurek | Will Mazurek | |
| .: Saturday, February 3rd | 10:00am - 1:30pm | 1:30pm - 5:00pm | 5:00pm - 8:00pm |
| | Olof Beyer | Dicky Hunter | J. Travis Coover |
| | Mike Geng | David Griffiths | Mike Preston |
| | Leroy Green | Stanley Miller | |
| .: Sunday, February 4th | 10:00am - 12:30pm | 12:30pm - 3:00pm | |
| | Mike Fairchild | Dennis Tackett | |
| | George Tuttle | Randy Jones | |
| | Clay Walley | Laura & Bill Keating | |
Membership renewals are due in August of each year.
The easiest and fastest way to join or renew is online by clicking here.
Become a NEW Member Now and Enjoy Extended Membership until August 2019!
Members can sponsor one new member for FREE by clicking here.

You only need a Credit Card or a PayPal account.
You may also join by mailing in the application form which can be found by clicking here.

Revised: January 16, 2018.
[

Contact us

]

The Web Counter Indicates
hits.