[Site Map] [Event Calendar]
[Membership List] [Classifieds]
---
Our March Club Meeting is at Big D Cycle on Sunday, March 25th in conjunction with a Swap Meet.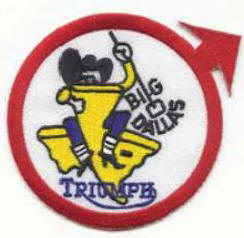 If you want to sell things just bring a table and set it up.

We might be able to convince Dennis to cook some hotdogs.

Members and guests are encouraged to arrive early to socialize, meet new members and guests and look over the different assortment of antique and modern bikes. This usually occurs between 12pm and 2pm with the formal meeting starting at 2pm.

Give Someone a Free Membership!

According to club By-laws if you are a current member you can give someone free membership between now and August 1, 2018.

Send an email to newmember@ntnoa.org with the name, address, phone number, and email address of the person you want to be a member. The new member will need to pay dues in August to continue in good standing.

Minimum information required is name and email address.

The new member will receive a welcome package and the club's generic username and password for access to the secure area of our website. The new member they will need to pay dues in August to continue their active membership.

Revised: March 18, 2018.
[

Contact us

]

The Web Counter Indicates
hits.