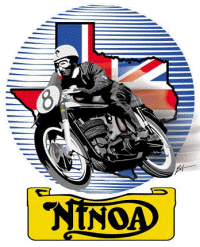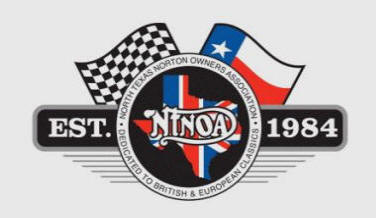 [Site Map] [Event Calendar]
[Buy Raffle Bike Tickets] [Classifieds]
---
Samantha Badillo, Michael Brown's Murderer was sentenced to 4 years jail time and 10 years probation.
---
My First Bike Story!!!
Send us your "First Motorcycle Story" and win 20 tickets for the 1976 Triumph Bonneville T140 Raffle Bike and free registration for you and your significant other to NTNOA's world famous Lake 'O the Pines Rallye.

Send your entry to firstbike@ntnoa.org. Please include your name, contact information, and any photos of your first bike. All entries will be posted on this website (see below).

Entries must be submitted by February 20th. The winning entry will announced at the February meeting at Moto Liberty on Sunday, Feb 22nd and be posted on the NTNOA Facebook page and this Website.

The raffle bike drawing will be held at the 31st Annual Lake O' the Pines Rallye during the Awards Ceremony on Saturday, October 3, 2015. You do not need to be present to win! The winner will be notified by phone during the awards ceremony. The winner will be responsible for transportation from the DFW area. Click here to purchase raffle bike tickets.
Latest Entry
Richard's First Bike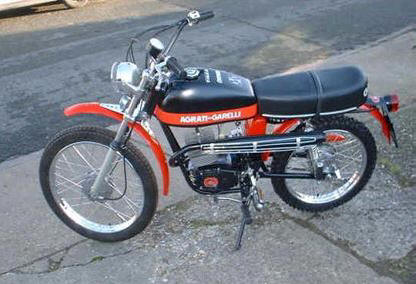 In 1977 I was going to turn 16. I had been riding mopeds in France since I was 14 but now I was going to be able to ride anything on the UK roads as long as it was less than 50cc and could be propelled by pedals.

This was an era of moped gangs in the UK and the predominant bikes available were the Yamaha FS1E and the Suzuki AP50 both of which were capable of 50 mph but then there was the five speed Garelli with an advertised top speed of 58 mph and anyway it just looked cool.

So to get prepared for my 16th birthday I used some inheritance money from an old aunt and bought a lightly used Agrati Garelli six months before my 16th birthday. I had already left home and was working so when I asked my dad to take me down to Dover to catch the ferry he almost immediately agreed. We loaded the bike into the VW Camper van and he drove me to the ferry terminal as I wasn't allowed to ride the bike on UK soil. I rolled the bike onto the ferry and when I arrived in Calais France I was legally allowed to ride the bike off the ferry and I was off. I was headed to Frejus in the South of France to see a rock concert but rather than going directly there thought it would be wise to go to Amsterdam for supplies and then cut down through Germany, Luxembourg and back into France.

I completed two trips to the South of France on the bike and used it as my daily commuter to work at Lloyds of London . It was only 50cc but it carried me for more enjoyable miles than any bike I have owned since. One day I shall own another one but doubt that 58 mph is possible with the bulk it would have to carry these days.

I loved that bike.
Richard Asprey
---
List of Entries:
[Richard Asprey's First Bike]
[Phil Dansby's Story]
[Darrell Leverington's Story]
[Richard Cross' Story]
Many years ago the club president asked for First Bike Stories. Click here for all the very old entries.
---
2015 International Motorcycle Show
VP Randy Bauer setting up the NTNOA display at the Show! Thanks Randy. Photo courtesy of Paul Valentine.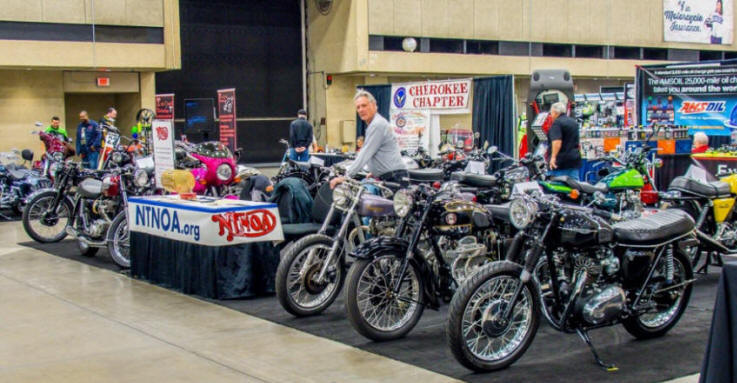 Click here to view all of Randy Bauer's photos.
The International Motorcycle Show was fabulous this year! Last year's Event Organizer Lisa Nordholm set us up with a great spot. This year Lisa did even better. We had a great location. It was next to the big manufactures and close to the restroom. Got to love it. She also called Wednesday and told me that somebody backed out and could we get any more bikes for that space. That worked out because the Cherokee Chapter wanted to get the Pate Swap Meet word out. Last minute I grab my '65 X6 Hustler and my '68 M65 Harley. Stanley Miller put his Knuckle Head Harley in the Cherokee Chapter's display.

David Bradford took two days vacation to help out. He said that was his contribution to the club. Thank you David! Randy Johnson let us use his enclosed trailer. With it raining Randy, David, Steve Akins, Nick Stump and I loaded Randy's Norton and Nick's highly custom Norton Atlas into the trailer. Nick's spot for the show was the first bike when you entered the show. We stuck a NTNOA sticker on the license plate! Second trip was for Dave's Street Tracker and my two bikes.

We had some fabulous bikes for the show. Thanks to the following members!
| | | |
| --- | --- | --- |
| David Bradford's '66 Triumph TR6 Street Tracker | Charles Edenfield's '59 AJS | Charles Edenfield's '59 AJS |
| Clinton Haddock's '74 Norton Interstate | Gary Brooks' '64 Triumph Bonneville T120R | Randy Johnson's '72 750 Norton Commando |
| Wendy Griffiths' 2015 Norton Commando | Laura Keating's 'pink 75 BMW R90S | Richard Asprey's '55 Ariel Square Four |
| Richard Asprey's '52 Vincent Comet | Richard Asprey's '57 Norton 19S | Richard Asprey's '46 Norton Big Four |
Special thanks goes out to our volunteers for selling raffle tickets. You guys and gales sold (for the two and a half days) $1,765.00. That's a record! Cathy Ramsey was selling tickets like crazy. She was wearing them out. We think some of them were going out of their way to go around our booth! Way to go!
| | | | | |
| --- | --- | --- | --- | --- |
| Cathy Ramsey | Bob Dodd | Charles Edenfield | Leroy Green | Frank Jakab |
| Bill Keating | Laura Keating | Michael Fairchild | Dicky Hunter | Wendy Griffiths |
| Dave Griffiths | Gary Brooks | Stanley Miller | Olof Beyer | Dennis Tackett |
| Richard Cross | Paul Valentine | George Tuttle | Gary Vicksell | Mike Geng |
Thanks to Ryan Ambrose and Jerrett Martin of Big "D" Cycle for hauling the Raffle bike and some of Richard's bikes to the show. Thanks guys.

At the end of the show on Sunday Audrey Menarik, owner of Moto Liberty, raffled off a custom fit Bell helmet, a $1,000 value. After drawing what seemed like a 100 door prize numbers without any takers to the delight of everyone, especially Audrey, our own Ryan Ambrose won the raffle.

I thank all of you who made all this possible,
Your VP Randy Bauer.

---
Membership is only $25/year.
Become a Member Now and Enjoy Extended Membership!
New Members who join and pay full dues NOW will not have to renew until August 2016!

Members in good standing have the opportunity to introduce one new member gratis between now and August 1. The new member will need to pay dues in August 2015 to continue in good standing. Sponsor a new member by clicking here

The easiest and fastest way to join or renew is online by clicking here. You only need a Credit Card or a PayPal account. You may also join by mailing in the application form which can be found by clicking here.
---