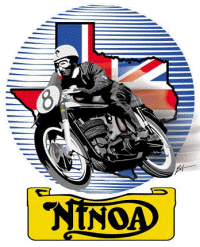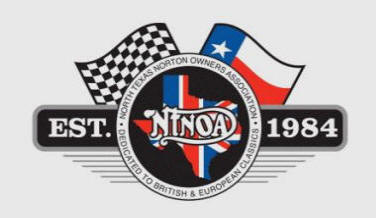 [Site Map] [Event Calendar]
[Raffle Bike Tickets] Updated 7/21 [Classifieds]
---
NTNOA Membership
Membership dues are $25 and due August 1st of each year.
The easiest and fastest way to join or renew is online by clicking here. You only need a Credit Card or a PayPal account. You may also join by filling out the application form which can be found by clicking here and mailing it in.
---
Our July club meeting is this Sunday at Eurosport Cycle
3100 Airport Freeway
Fort Worth, TX 76111
800-838-8135
EuroSport Cycle is family owned by Martha and Tony Lewis. It's an exclusive Triumph, Bimota, Ducati, Aprilia and Moto Guzzi dealership and repair center that has been a close friend of the NTNOA for many years. Please check their website at http://www.eurosportcycle.com often for news and exciting events such as track days, race watching parties, open house functions, demo days, charity events and even bikini bike washes!
Although the formal meeting starts at 2pm members and guests are encouraged to arrive at least an hour early to socialize and look over the different assortment of antique and modern bikes.
---