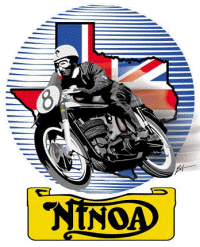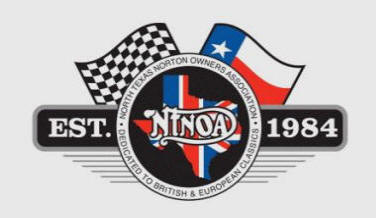 [Site Map] [Event Calendar]
[Raffle Bike Tickets] Updated 7/21 [Classifieds]
---
NTNOA Members looking for weekday bike socials may be interested in the following:
Every Wednesday - Dallas Bike Night
https://www.facebook.com/#!/groups/249827345154705/
Bike Night is open to anyone in the DFW area who enjoys two wheeled machines! We're open to scooters, cafes, mopeds, brats, bobbers etc. We will be meeting every Wednesday night. The location will be announced weekly on Facebook (note this is a closed group so you will need to request inclusion. NTNOA Members Travis Coover and Ben D'Avanza are Administrators)
Every Friday - Fort Worth Bike Night
https://www.facebook.com/#!/groups/180196282169737/
Group comprised primarily of vintage bikes and scooters from Fort Worth to Dallas. Come and meet... the coolest group of riders and enthusiasts in DFW. Every Friday. Ride in , cage it, walk it, doesn't matter.
---
---
NTNOA Membership
Membership dues are $25 and due August 1st of each year.
The easiest and fastest way to join or renew is online by clicking here. You only need a Credit Card or a PayPal account. You may also join by filling out the application form which can be found by clicking here and mailing it in.
---