2017 Spring Hill Country Ride.
The 2017 Spring Hill Country Ride was Thursday, April 27th through Sunday, April 30th.
The four day event was centered around Leakey, TX in the middle of the Twisted Sisters (hwy 335, 336 & 337).

Mike Mediterraneo handled the reservations at the Historic Leakey Inn (formerly the D'Rose Inn & Cabins).
This photo was taken last year on Saturday at the Leakey Inn.
Photo is courtesy of Daniel Peirce, Lord of Light, Master of the Pixel, www.trickphotog.com
Click on photo to enlarge to full size. This is a very large photo of over 1Mbs.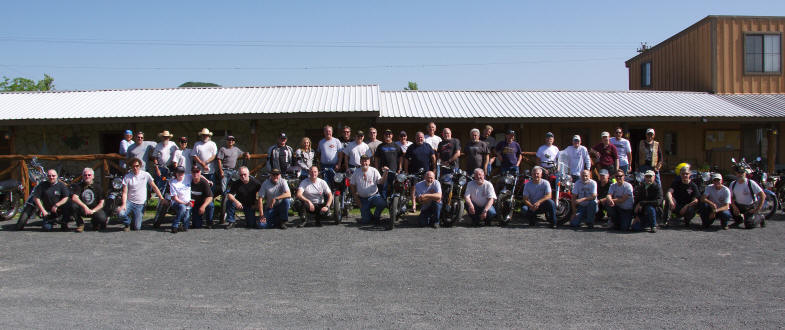 ---
Copyright © 2000 NTNOA All rights reserved.
Revised: January 05, 2018 .