Buddy Holly's 1958 Ariel Cyclone
at Ray Miller Triumph Motorcycles in Oak Cliff.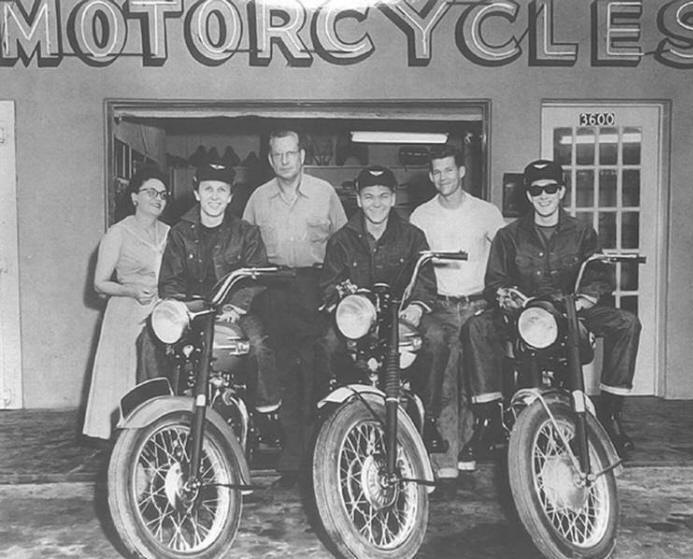 Joe Maudlin, Jerry Allison and Buddy Holly at Ray Miller Triumph Motorcycles in Oak Cliff east of Dallas on May 13, 1958. The dealership was sold to Pete Dalio and Jack Wilson in 1963. Buddy had just bought that 1958 Ariel Cyclone motorcycle that he's sitting on. After he was killed, his father held onto the bike until 1970, when he sold it to a collector in Austin. The two remaining Crickets found it in Austin and gave it to Waylon Jennings on his birthday in 1979. Waylon finished a show and there it was in his hotel room. He fired it up right then and there, the roar echoing off the walls. The motorcycle recently sold at auction for $475,000 dollars and will be housed in the Buddy Holly Museum in Lubbock. Click here for the full story.