Our 2017 July Club Meeting was at Southwest Superbikes on Sunday, July 30th.
2361 Fabens Road Dallas TX 75229

Mark Peterson, owner of Southwest Superbikes was our host. Mark provided brats and cold beverages for all to enjoy. Mark's museum of vintage single and multi cylinder race bikes is impressive.

Attendance was remarkable considering the July heat with almost all riding to the meeting . Dennis Tackett handled the MC duties and introduced the new members and guests.

The Land O' the Pines Rallye was the main topic of discussion. Our president, VP, Treasurer and a few others rode to Diamond Don's last weekend to finalize the rallye details. Click here for a report on the meeting.

Click here for Paul Valentine's photos of Mark Peterson's Amazing Race Bike Collection at Southwest Superbikes.

Photo courtesy of Paul Valentine. Click on photo to enlarge.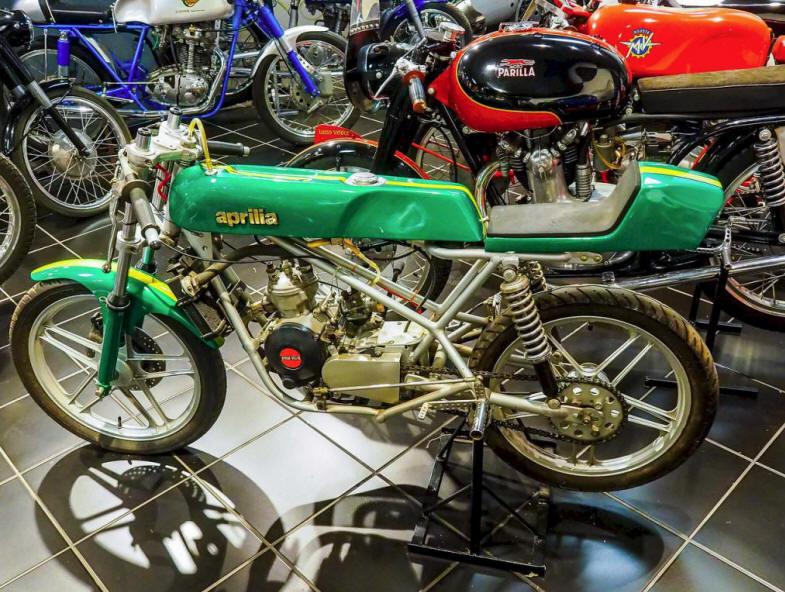 ---
Copyright © 2000 NTNOA All rights reserved.
Revised: January 05, 2018.