Our March Club Meeting was at Big D Cycle on Sunday, March 25th in conjunction with a Swap Meet.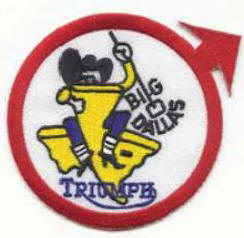 Thankfully the weather was great for riding to the meeting and swap meet. There were many who set up tables and participated in the swap meet and many more purchased items. Over 100 members and guests showed up early to enjoy one of the 100 hot dogs Dennis Tackett cooked for the club.

Dennis started the meeting at 2pm with the introduction of new members and guests. Upcoming events were covered next.

Wendy Griffiths will lead a ride to the Haas Moto Museum in Dallas. The Haas Museum is opening on April 11, displaying over 140 motorcycles that represent an exceedingly rare and stunning collection. Details for the group ride will be posted on this website.

Our April club meeting is on Sunday, 22 April so as not to conflict with the Annual Spring Hill Country Ride which is the following weekend. This will be the club's first "away meeting". The meeting is at Doc's Bar & Grill in Muenster, TX. Dennis created a route that's posted on this website. The round trip is 146 miles.

The Spring Ride officially starts on Thursday, 26 April in Leakey, TX and continues with a ride on Sunday April 29th to San Marcos TX. Monday we ride to the Harris Hill Raceway in San Marcos. It is a private track that the club has booked for the day from 2.00 pm till dark. Tuesday, May 1 to the famous YO Ranch in Kerrville and meet up at the National Vincent Owners Rally. Wednesday, May 2 to the River Inn Resort in Hunt, TX. Thursday, May 3 we ride back to DFW for rest and relaxation.

The All British & European Car Day (ABCD) is May 6th at White Rock Lake. For the last couple of years ABCD was during our Spring Ride and not well attended by the club. This year we can expect a large turnout.

Our May club meeting is at Mark Peterson's Southwest Superbikes on Sunday, May 27th. This is always one of our best attended meetings.
As a token of his appreciation of all that Dennis does for the club Jake Hendricks gave Dennis a framed rare photo of AMA Hall of Fame and Triumph icon Jack Wilson and Jon Minonno.

To the right is a photo taken by Paul Valentine of the plaque that is at the AMA headquarters honoring Jack.
| | |
| --- | --- |
| | Ralph Reynolds addressed the club to promote his motorcycle towing company Mototow. Please tell your motorcycle friends about Mototow. If you need to transport your bike contact Ralph anytime at (972) 824-8908. Put this information in your smart phone. Ralph is also looking for people to help out on a part time basis. Check out his website - www.mototowco.com |
---
Copyright © 2000 NTNOA All rights reserved.
Revised: March 28, 2018.