A bit of NTNOA trivia
2014 is the 25th anniversary of the auctioning of our first motorcycle!!!
The NTNOA's very first raffle bike was a BSA 441 Victor. The year was 1990 and Paul Valentine was the lucky winner. Paul recently rediscovered it while cleaning out his backyard storage building. A tree is slowly demolishing the building so he has been emptying it to tear it down; thus bringing out the bike. Paul is certain of the date because it's lettered on the gas tank by a guy named Curtis that used to hang around Big D in those days. Curtis misspelled Raffle on the tank. He spelled it as "Raffel". The bike is complete except for a battery and a zener diode. It was running when Paul stored it right after the rallye. It needs a lot of cleaning up from years of being subject to various types of varmints, but it has fared much better than expected.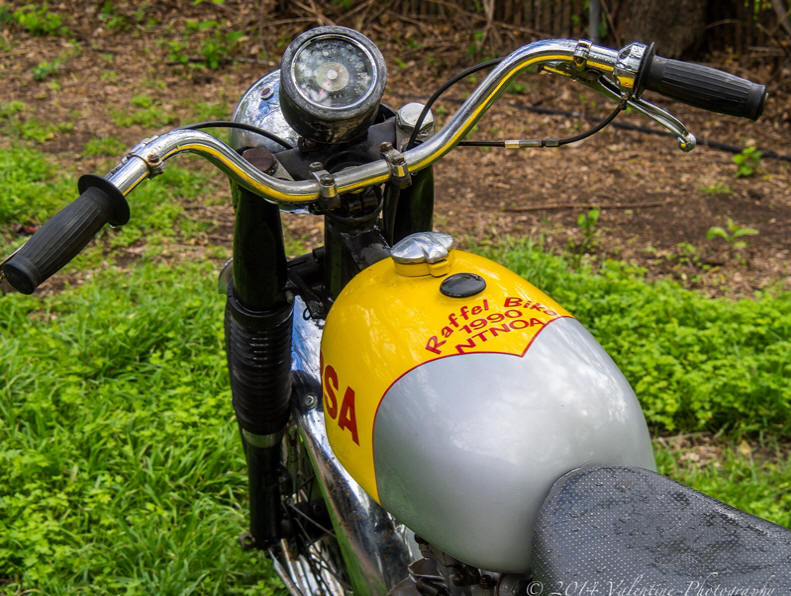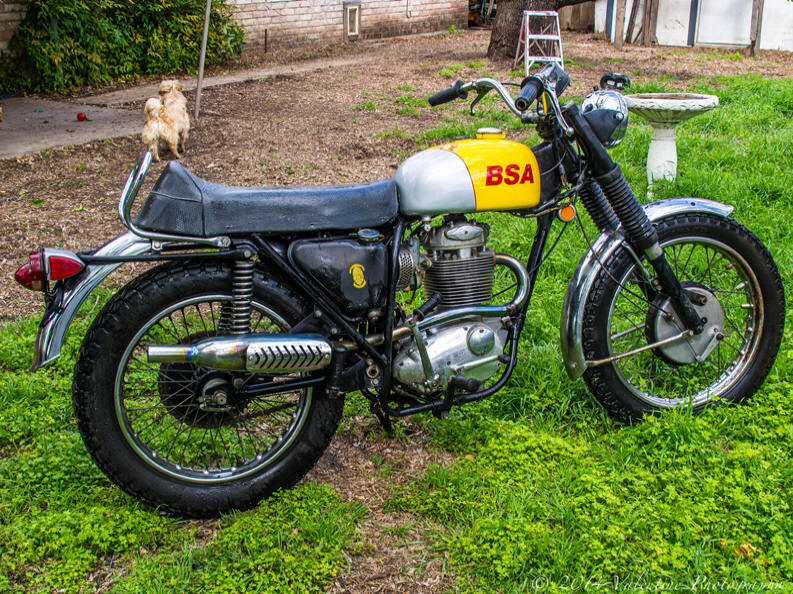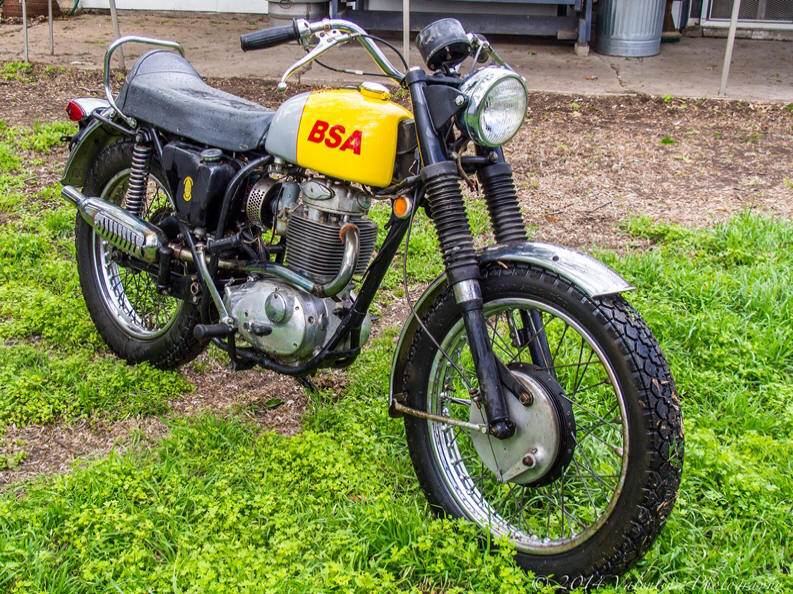 ---
Copyright © 2000 NTNOA All rights reserved.
Revised: January 05, 2018 .