RIP Gary Vicksell
Our very good friend Gary Vicksell passed away suddenly on Wednesday, September 30th from a brain Aneurysm.
If anyone wishes to get in contact with the family during this difficult time you can contact Gary's son Ryan Vicksell by posting on his facebook page or by sending him a private message. He'll respond or get you in contact with Gary's wife Sherry. Click here for Ryan's facebook page.
---
From Wendy Griffiths:
Gary Vicksell passed away suddenly last week. The news shocked Dave and I, and I must admit I was in tears all evening after seeing the post written by his son, Ryan, on Gary's Facebook profile.

Gary was our friend, a quiet and quirky chap, some may even thought he was an oddball, and that's exactly what made him a good fit for the NTNOA, after all, aren't all the club members a bit quirky in our own way.
Gary accepting an award for his 1950 Thunderbird at the 2014 Lake O' the Pines Rallye.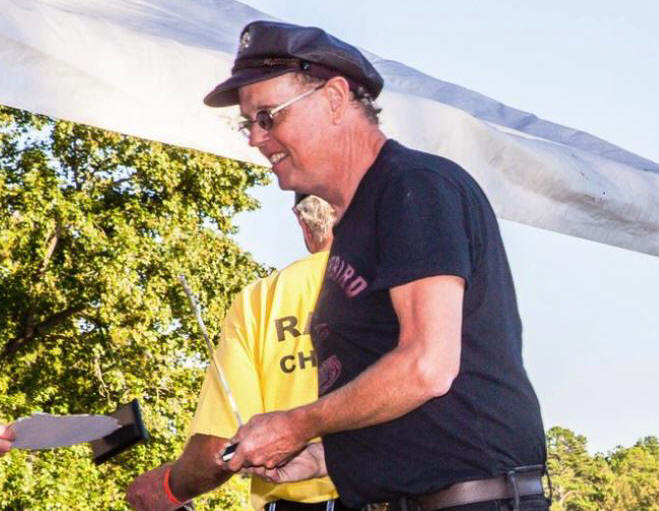 I will certainly miss him after befriending him a few years ago at one of many events, always seeing him ride up on his uber cool 1950 Thunderbird, one of a few Triumphs I saw him ride.
Gary on his Triumph Thunderbird at Lake O' the Pines.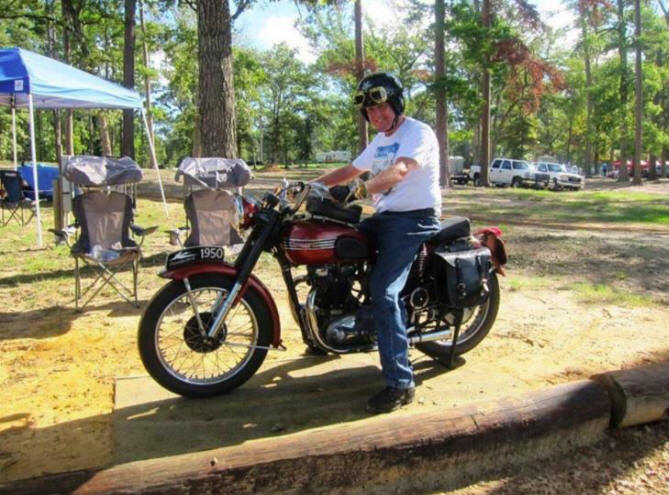 I know we will all remember him wearing his ubiquitous black leather cap, channeling his inner Marlon Brando in the Wild One.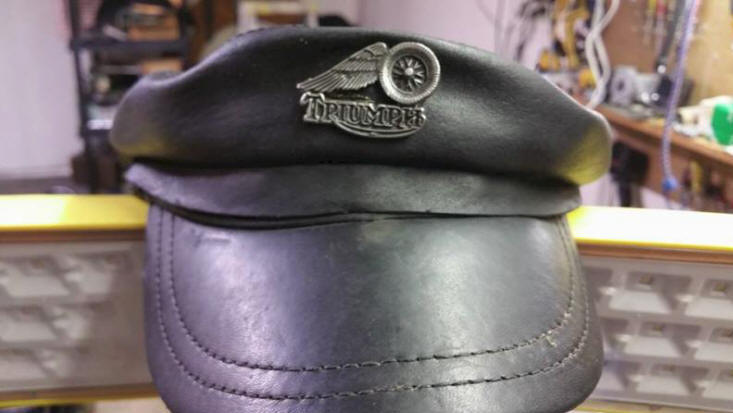 Gary had style, and class. He was a very smart and very funny guy, I certainly always enjoyed talking to him in person and loved his Facebook posts because we seemed to be a part of the same movement.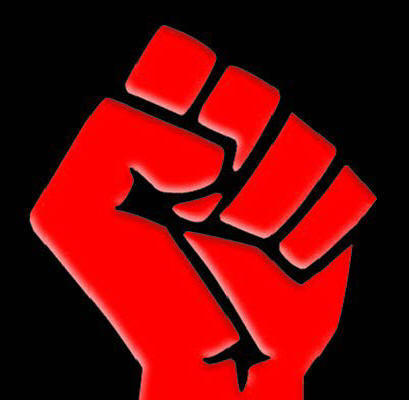 He always made a salient and intelligent argument, and a lot of the time his commentary was plain out-of-this-world weird, I wondered if he was even of this planet sometimes.
I think I speak for everyone when I say that he will be sorely missed by many.

I feel so sad for love of Gary's life, Sherry, his sweet riding companion and wife of many years. I hope she will continue to visit us, and come to the Xmas Party.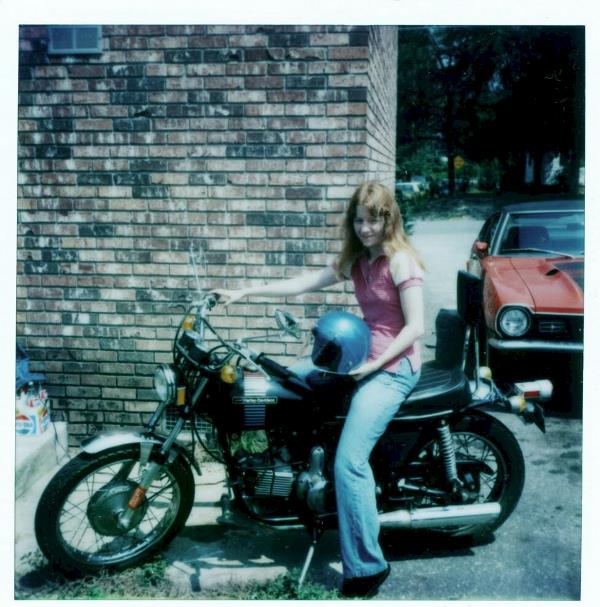 Rest in Peace Gary.... enjoy riding that Big Dipper.....lost in space!