Our January 2018 Club Meeting was Sunday, January 28th at Pappas Bar-B-Q.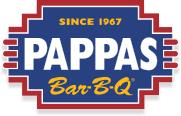 2231 W Northwest Hwy, Dallas
Once again just as last year the weather was great for our January meeting. Turnout was accordingly strong with more than 40 members and guests in attendance.

Dennis Tackett was our master of ceremonies for the meeting as usual. After the introduction of guests and new members the upcoming events were discussed.

Starting next Friday, February 2nd is the International Motorcycle Show at the Dallas Convention Center. Randy Bauer is again managing our display and handling all the coordination with the show promoters.

Our next club meeting is at Moto Liberty on Sunday, February 25th. Our March meeting will be at Big D Cycle on Sunday, March 25th. Our April meeting will be on Sunday, April 22nd and not the last Sunday of the month due to our Spring Hill Country Ride taking place at the end of the month. The meeting will be an "away" meeting at Doc's Bar & Grill in Muenster.

The itinerary for his year's Spring Hill Country Ride is different and unique. It will start on Thursday, April 26th in Leakey through Sunday, April 29th. After a quiet and restful three days, in Leakey we will continue our leisurely trip to the following locals:

Sunday April 29th to San Marcos TX. Monday April 30th we ride to the Harris Hill Raceway in San Marcos. It is a private track that we have booked for the day from 2.00 pm till dark. Tuesday, May 1 we ride to the famous YO Ranch in Kerrville and meet up at the National Vincent Owners Rally. On Wednesday, May 2 we ride all the way to the Historic Rocksprings Hotel where there will be a catered dinner with the world-famous Henhouse caterers of Rocksprings. Thursday, May 3 we ride back to DFW for rest and relaxation.

Unfortunately, lodging will be extremely tight due to vast activities happening in the Hill Country. Our treasurer Mike Mediterraneo needs to know if you plan on attending. Mike can be contacted at Mike@ntnoa.org.

The All British & European Car Day (ABCD) is May 6th at White Rock Lake. The club is looking for someone to volunteer to take our '79 Triumph Bonneville Raffle Bike to the event and collect raffle bike tickets. If interested, please contact Wendy Griffiths at gogowend666@hotmail.com

Gary Johnson wants to host a day ride during the middle of the week. There will be details as to when and where posted on this website.

Last but not least Dennis Tackett is celebrating his 30th year with the club. He is also embarking on a new venture. He has started a motorcycle detailing service. His website is - www.detailingbydennis.com. Contact Dennis at dennis@ntnoa.org if you want your favorite ride looking better than new.
December and January New Members
Jackson Aills 897
Daniel Ramirez 898
Benjamin Johnson 899
Sam Henshaw 900
Isiah Booth 901
Peter Allen 902
Jon E Neuman 903
December and January Anniversaries
Catherine Ramsey - 5 Years
Dave Giffiths - 5 Years
Shaun Guy - 5 Years
Bruce Fishlock - 10 Years
Dennis Tackett - 30 Years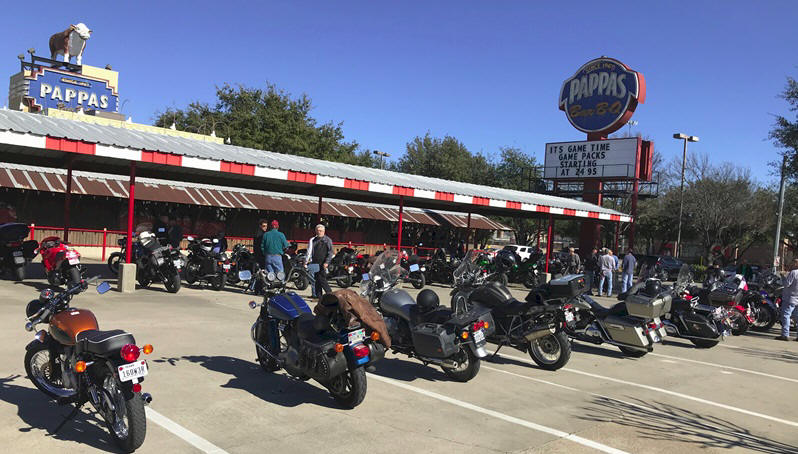 Photos taken Jan. 2017. Click on photo to enlarge.
| | |
| --- | --- |
| | |
| | |
| Jay Pope | |
| Darrell Leverington's El Camino w/ 327cu in 350 hp | Jack Wilson's Bonneville Pit Bike |
---
Copyright © 2000 NTNOA All rights reserved.
Revised: January 31, 2018.